Barstow siamese twin mystery
Two twin boys named Arthur and Sydney Barstow were born on 29th October 1888
to Joseph Barstow and Edith Barstow (Edith Buckley) then living on Guide lane in Hooley Hill, Audenshaw.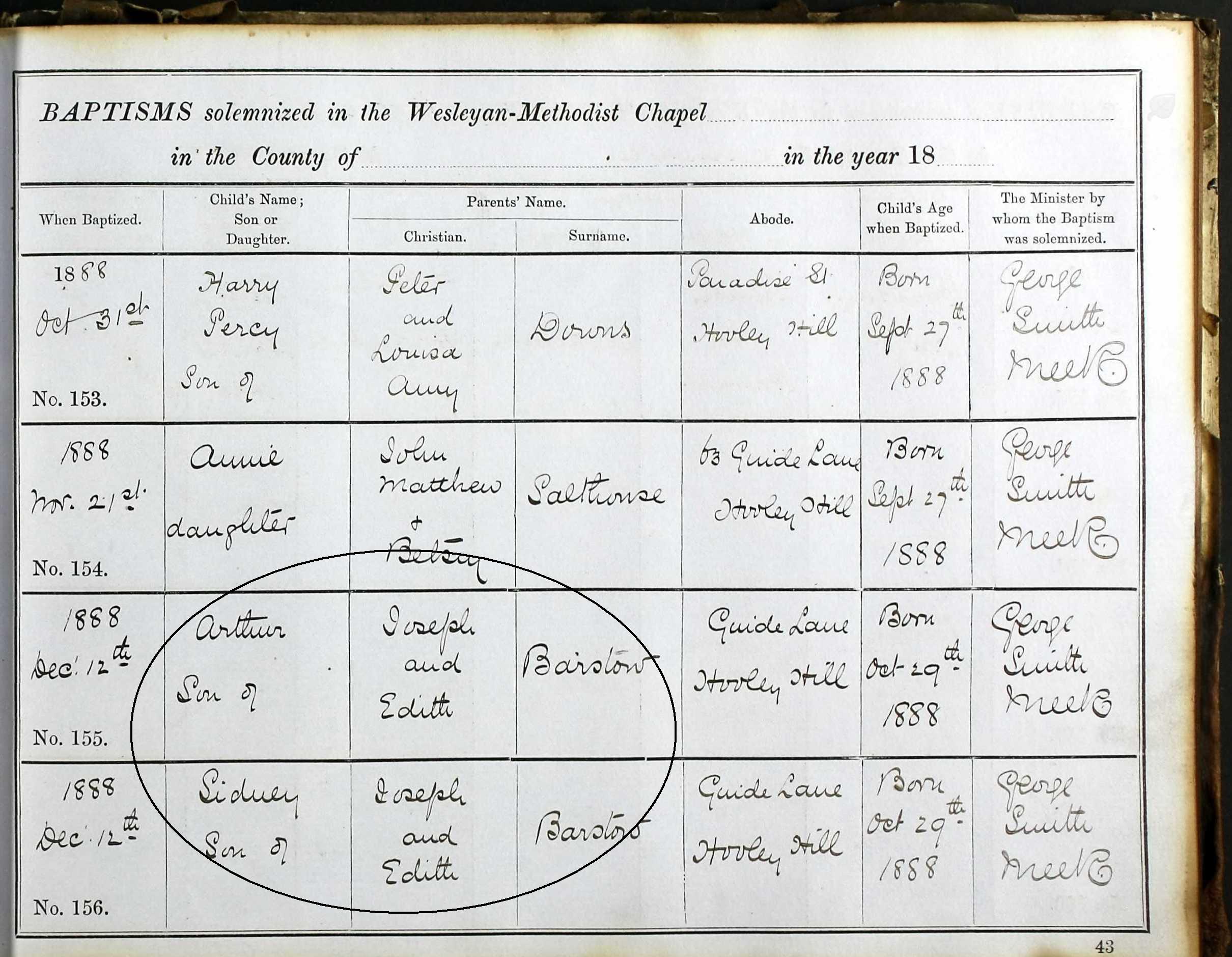 The twins died a few months later the following year and were buried on the
same day (21st Feb 1889) in the same coffin (see St Stephens church register entry below) courtesy
of undertaker Joseph Pike (father of Zachariah Pike).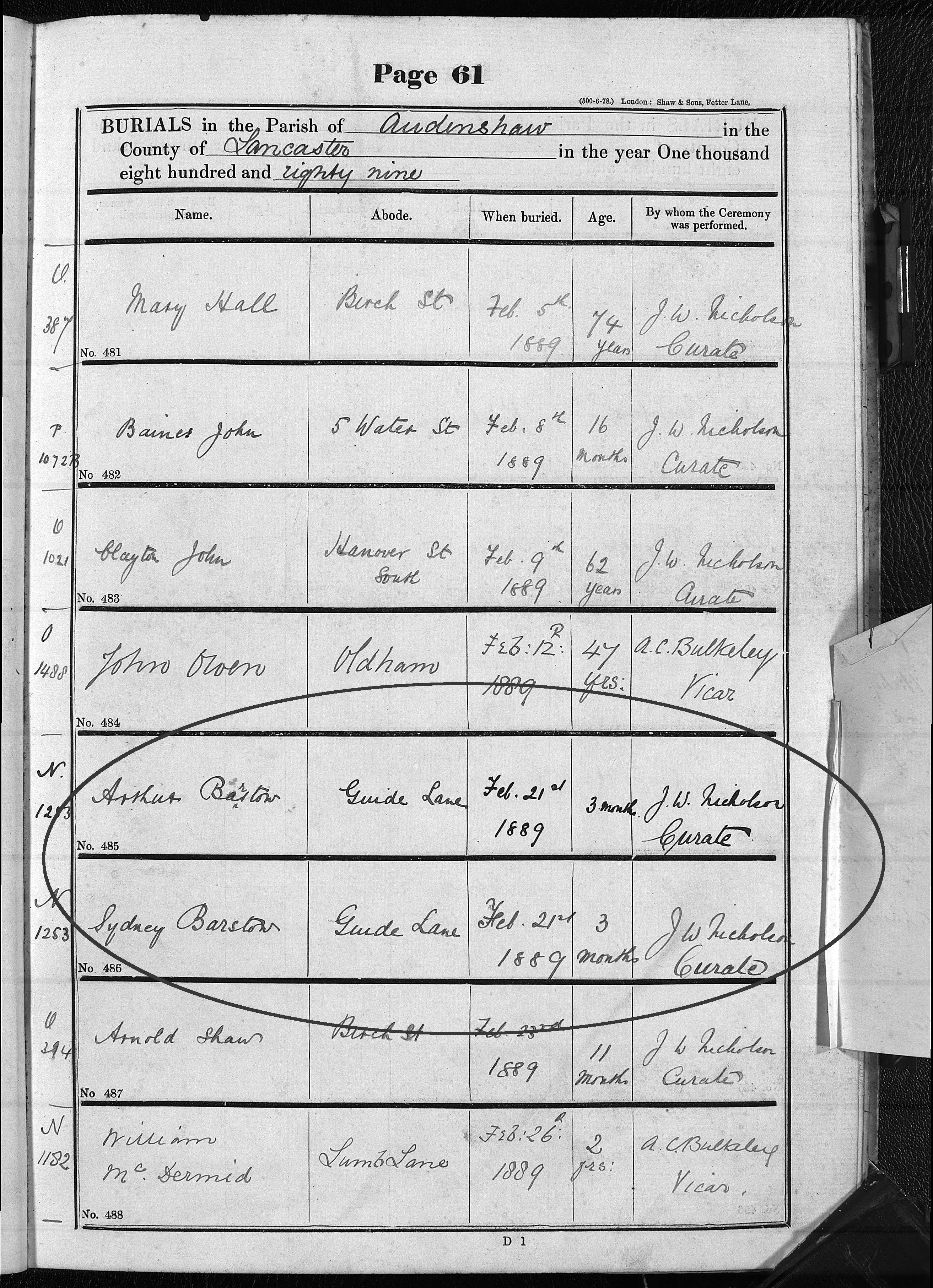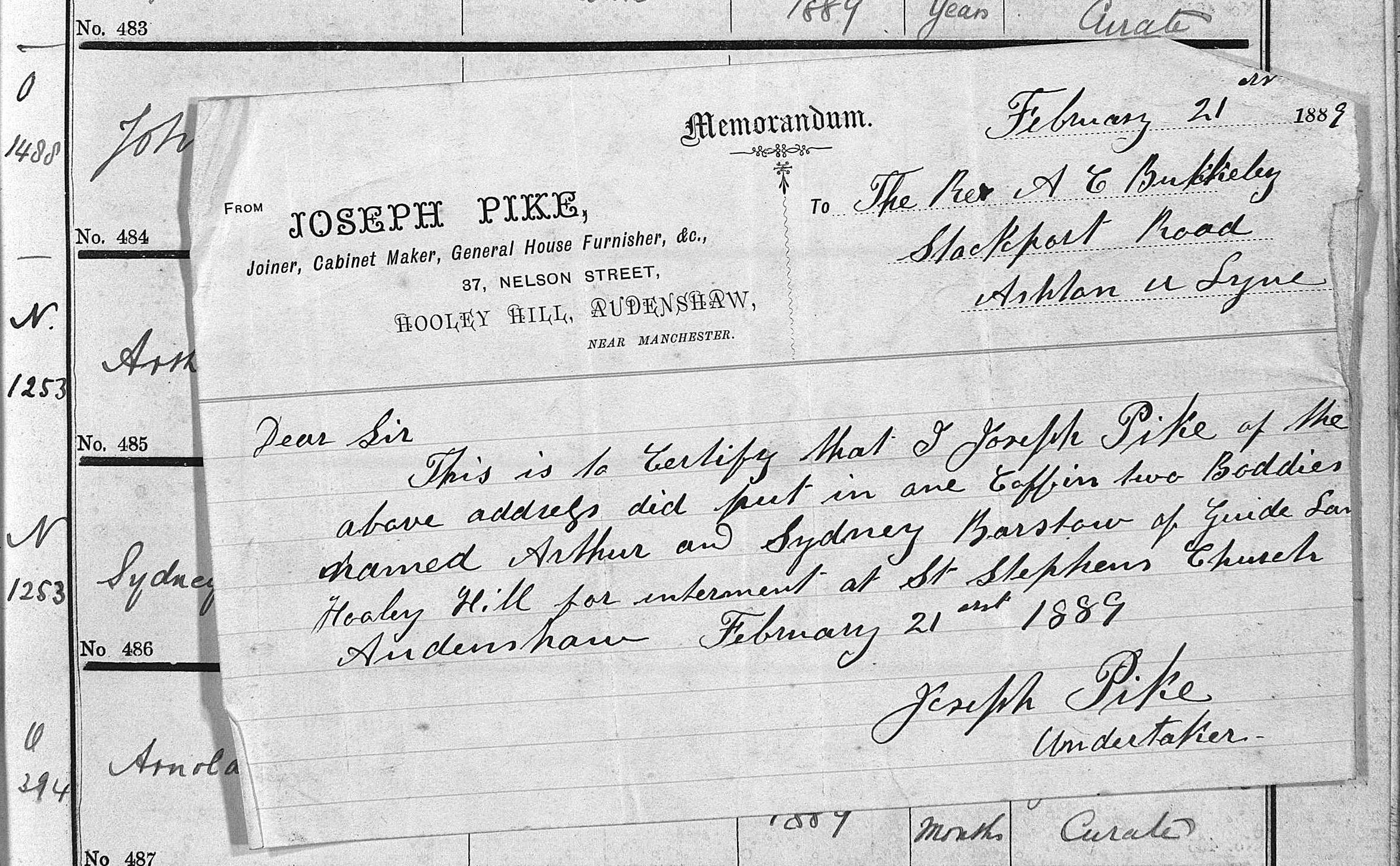 The deaths occurred within 0 to a few days apart as the event was registered
with Audenshaw UDC superintendent registrars on the same day (same
register page anyway).
What event or tragedy could occur for two brothers aged three months old to die
around the same time?
Infant mortality isn't unusual but the death of two children at the same time
is exceptional leading me to believe (assume) these were conjoined twins.
Sources
Local registry office birth entries for Arthur and Sydney in 1888, AUD/54/63.
Local registry office death entries for Arthur and Sydney in 1889, AUD/33/32.