! (c) David Barstow, SS/H 1997. Thankyou for hacking my source code scrawn/INDEX.html !> <!>
Scrawn and Lard Quality items for sale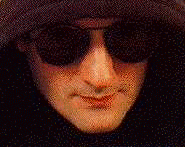 Audio Tapes
Tape 1 cyril dorracot,snookermen,pink floyd story,bowie story,bob dylan story, sex pistols story.planet of the apes cult movie,graham,phil and laurie.
Tape 2 snookermen,cyril dorracott,when barry met larry,bedsit survival guide,casablanca,gary spinaker
Tape 3 wizard of oz cult movie,rabbi lionel blair,a/z cults,cyril dorracott,gary spinaker.nutchip churrelduck.
Tape 4 shit agent,rabbi lionel blair,your a bastard,single bloke,great moments in cinema,mark calls lard a wanker

All the tapes have various bits of banter and arguing between mark and lard and one off comedy pieces with Mark Radcliffe and Marc Riley. Quality items all. The stuff covers xmas 93 till the very last show. Includes night time radio 1 show and the Breakfast show. Cost £2.50 each.

Video material
Also a video featuring the entire series of franks fantastic shed show (Frank Sidebottom's Fantastic Shed Show) which co starred Radcliffe (Riley was in one of them aswell) also Lard and Scrawn at Glastonbury, comic asides (one sketch)and quite a few sketches from local t.v.(granada)featuring the dynamic duo. £10 pounds takes up best part of a 3 hour video tape. See below for ordering and contact details.

DVD material
Mr Lake
Recently converted, All 6 episodes of Frank Sidebottom's Fantastic Shed Show .
Other items
We have other tapes available such as James H Reeve from the late 80's and the late 90's (all in CD MP3 format).
Allan Beswick phone in on Owen Oyston's Red Rose radio from the mid 80's. Contributions from Dale Harrison,
Peter Cross, Famous Dave, Martin Barker, Kenny can you fight ya ma, Tarquin, Sheridan, Montegue,
Hens and goats society, The Famous Mike, Beswick Barmpot advice line, Countdown Masters,
Nasty Allan Beswick by Dave Dutton with Inclognito ; on the subject of Hoovers, Syphones, Nudger pie etc.
Contains numerous barmpot takeovers.
The late night show - Ring him if you dare on 0772 561000 - including previously un-broadcast(able) material.
Also barmpot calls from its your turn.

Radio DJ abuse - various verbal torrents on DJ's including Chirs Evans.

To order, Please use our Secure server to buy and download MP3 online.


Back to our sponsors home page

surreptitious tags: Bob Williamson, Les Barker, Dave Dutton.